Calling all thrill-seekers and pedal-pushing enthusiasts! Queenstown's mountain biking scene is a wild ride you won't want to miss. With heart-pounding descents, challenging climbs, and jaw-dropping scenery. So, grab your helmet and get ready for an adventure that'll leave you grinning from ear to ear.
Fernhill Loop Track
First on the list is the Fernhill Loop Track. This trail is perfect for beginners, offering a leisurely ride through lush forests and providing stunning views of the iconic Lake Wakatipu. It's a track that invites families and casual riders to immerse themselves in nature's beauty without too much technicality.
Coronet Peak
Next up, we have Coronet Peak, a versatile trail that caters to both beginners and intermediates. While Coronet Peak is known for its winter skiing, it transforms into a haven for mountain biking enthusiasts in the summer months. The Coronet XC Trail presents riders with a challenging climb, rewarded by breathtaking panoramic views of the majestic Southern Alps. The descent that follows is nothing short of exhilarating.
Rude Rock Track
Moving on to the Rude Rock Track, we encounter a Kiwi classic that's sure to get your heart racing. This intermediate-level trail offers a fast and flowy descent through native beech forest. With the sparkling waters of Lake Wakatipu in the backdrop, the twists and turns of Rude Rock will leave you grinning like a possum in a persimmon tree.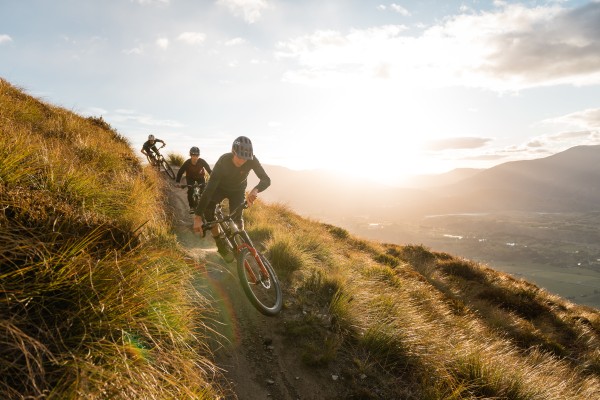 7 Mile Bike Park
For those seeking a bit more adrenaline, the 7 Mile Bike Park is an intermediate to advanced playground. Just a short drive from Queenstown, this park offers a network of trails that cater to a variety of riding styles. From berms to jumps, technical descents to lakeside cruising, 7 Mile has it all. It's a spot where riders can test their skills and push their limits.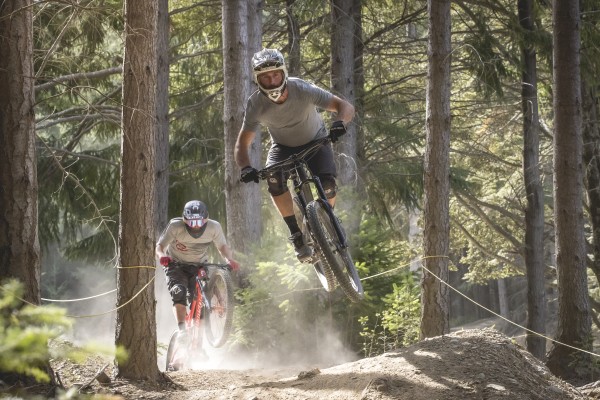 Skyline Bike Park
And now, the Skyline Bike Park. This world-class park caters to intermediate and advanced riders, offering a range of tracks that will have even the most seasoned adrenaline junkies coming back for more. Accessible by a heart-pounding gondola ride, Skyline Bike Park provides an array of experiences. From the flowy Dream Track that lets you glide through the forest, to the heart-racing World Cup Downhill that will have you on the edge of your saddle, there's no shortage of excitement here.
So there you have it! A taste of the top mountain biking tracks around Queenstown, ordered from beginner to advanced. Whether you're a newbie looking for a scenic ride or a seasoned pro seeking an adrenaline fix, Queenstown has a trail with your name on it. So slap on some sunscreen, pump up those tires, and get ready for an adventure.