Nestled in the heart of New Zealand's South Island, Queenstown transforms into a winter wonderland when the snow blankets the surrounding peaks. With its breathtaking alpine scenery and a lot of exhilarating activities, this picturesque town offers an unrivalled winter experience. Here are the top 10 things to do in Queenstown during the winter season:
1. Hit the Slopes
:
Queenstown is renowned for its world-class ski resorts, including Coronet Peak and The Remarkables. Whether you're a seasoned pro or a first-time skier, these slopes cater to all skill levels, ensuring an adrenaline-pumping adventure.
2. Snowshoeing and Cross-Country Skiing
:
Explore the snow-covered backcountry on a snowshoeing or cross-country skiing adventure. Guided tours lead you through pristine forests, revealing the untouched beauty of Queenstown's winter landscape.
3. Jet Boating on the Shotover River
:
Brace yourself for an exhilarating jet boating experience on the icy waters of the Shotover River. Zoom through narrow canyons and navigate thrilling twists and turns. The combination of speed and stunning alpine scenery is bound to get your heart racing. It's an unforgettable winter adventure for adrenaline junkies and nature enthusiasts alike.
4. Relax in Hot Pools
:
After a day of adventure, unwind in the soothing embrace of Queenstown's hot pools. Nestled amid stunning landscapes, these thermal pools offer the perfect respite to soothe tired muscles and take in the serenity of the surroundings.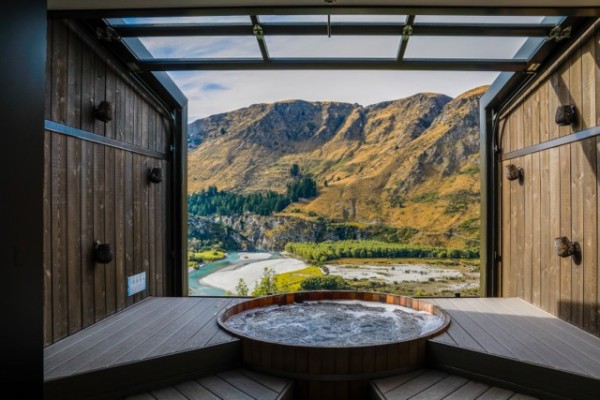 5. Wine Tasting Tours
:
Queenstown boasts a thriving wine region, and winter is the perfect time to indulge in a leisurely wine tasting tour. Explore the region's world-class vineyards, where you can savor exquisite vintages while taking in the stunning snowy landscapes.
6. Culinary Delights at Queenstown's Restaurants
:
Winter in Queenstown brings forth a culinary extravaganza. Indulge your taste buds at the town's renowned restaurants, where chefs craft seasonal delights using fresh, local produce. From cozy cafes to fine dining establishments, Queenstown's dining scene offers a delectable experience for every palate.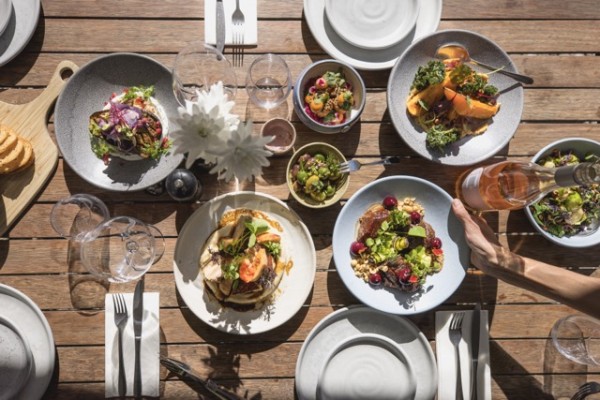 7. Adventurous Activities
:
For the thrill-seekers, Queenstown offers a range of heart-pounding experiences. From heli-skiing to ice climbing, and even a shot of adrenaline on the world's highest cliff jump at Shotover Canyon Swing, the options are boundless.
8. Explore Fiordland National Park
:
A short scenic drive from Queenstown takes you to the awe-inspiring Fiordland National Park. Witness the mystical Milford Sound, surrounded by towering cliffs dusted with snow, on a cruise that promises breathtaking vistas at every turn.
9. Gondola Ride and Luge
:
Take a scenic gondola ride up Bob's Peak for sweeping panoramic views of Lake Wakatipu and the surrounding mountains. Then, release your inner child on the thrilling luge track, a surefire way to inject some excitement into your winter escape.
10. Fergburger
:
Arguably the most famous burger joint in Queenstown, Fergburger is a must-visit. Known for their generously sized, gourmet burgers with a wide range of fillings and toppings, it's a favourite rite among locals and visitors alike.
Embrace the magic of Queenstown in winter, where every day brings a new adventure and every vista leaves you breathless. Whether you seek adrenaline-pumping thrills or serene moments of reflection, this winter paradise promises an experience like no other.